The exotic bamboo is found in many backyards and can function in many different ways. Baboos are very durable and can be used to create hedges or wall type structures within a backyard. Most varieties grow very tall, and will be above three feet high when fully grown.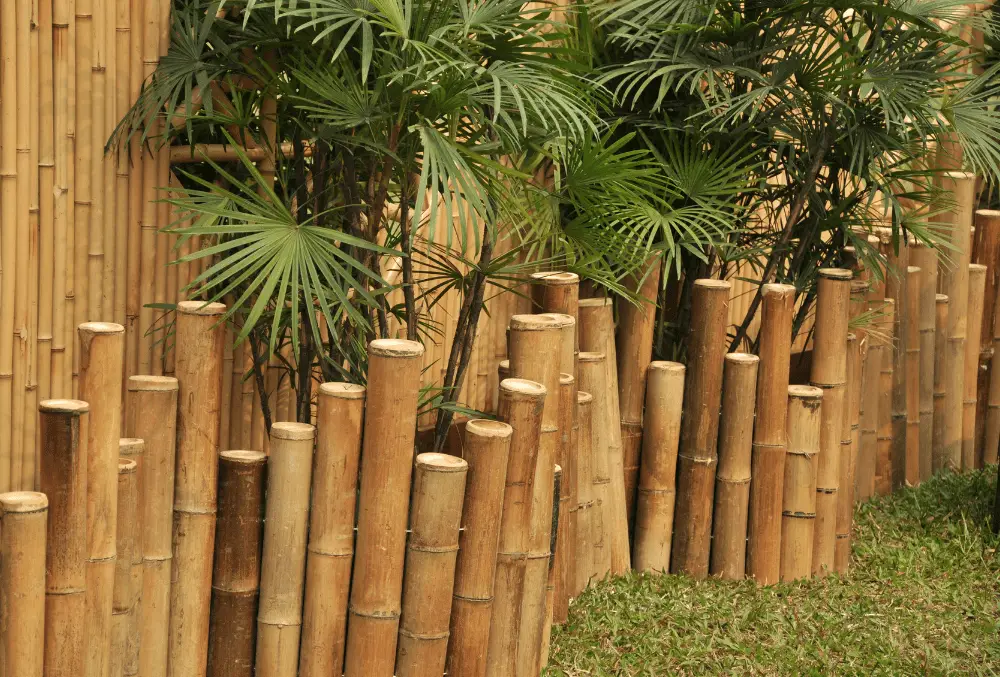 Let's have a look at a few ideas that will help you identify ways to incorporate bamboo into your outside space.
1. Walls And Hedges
Creating a wall is one of the most popular things to do with bamboo. It is used to create a structure that is three dimensional and works well as a feature. It looks particularly effective when surrounded by other green plants of different heights and sizes.
Live bamboo plants can bring life and vitality to the corner of a backyard. Add some small white stones and a bird table to bring the look together.
It also looks impressive on the side of a decked area of patio. Most garden centres or specialist online retailers sell bamboo hedging in a variety of sizes.
Because bamboo gowns to a substantial height many use it to create privacy by creating a hedge. It provides a narrow hedge that prevents other people from seeing in but doesn't overwhelm the area. It is also a more natural and cozy option than a wooden fence.
Another advantage of a bamboo hedge is because they are a flexible plant they are able to bend and move in strong winds, it can serve as a windbreak and is commonly used in typhoon-prone towns and cities.
2. Ground Cover
There are some bamboo varieties that only grow to a few inches tall and are available in many gorgeous colors, making them a great option for ground cover. Ground covers can be used as stand alone backyard features, erosion control, or even to hide certain locations such as uneven hillsides or banks.
3. Containers
Bamboo is great to grow in containers for smaller areas and provide a tropical vibe for your outside space. Containers control the growth so you don't need to be worried about them getting out of control. You can mix and match them with other plants and flowers for an aesthetically pleasing arrangement.
4. Zen/Meditation Areas
Bamboos are environmentally friendly and hard wearing so work well as patio furniture water features/arrangements or for ornamental uses. As a natural material it makes the perfect meditation themed display.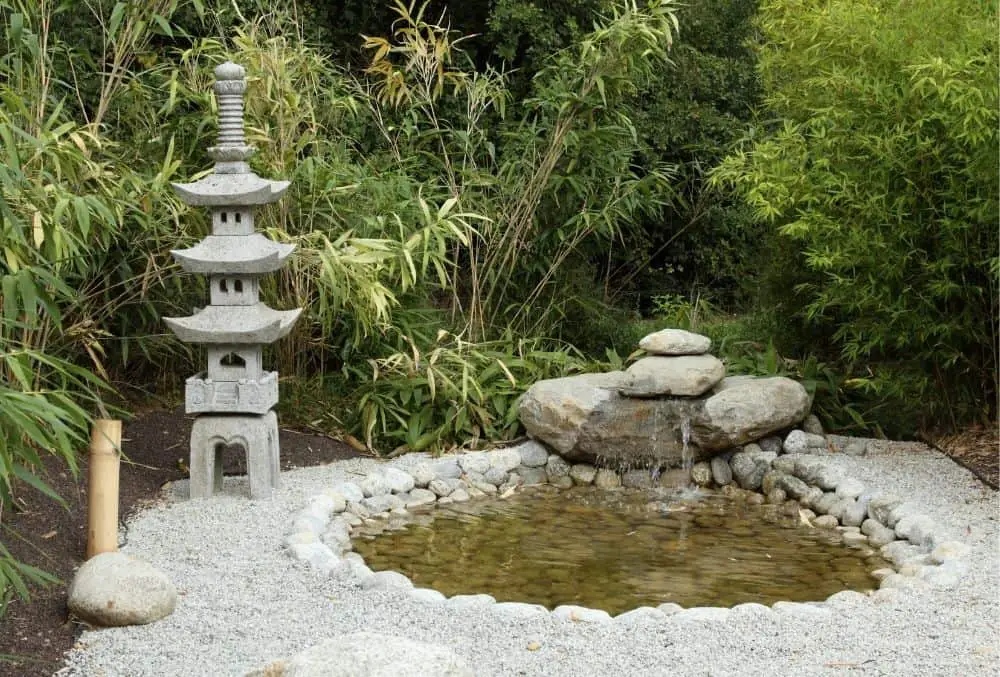 Why not create a personalised zen garden where you can relax and focus on the moment. You can surround yourself with the plants or why not make some wind chimes? Bamboos can provide a much needed break for the hustle and bustle of everyday life.
5. Pathways
Bamboo is perfect for creating a unique feature pathway. It can enhance a boring pathway and with the addition of solar lights can look really stylish.
Try to keep the plants beautifully trimmed for a contemporary design with clean lines.
6. Indoor/Conservatory Garden
If you have an area such as a conservatory outside a summer house, baboos look classy and stylish encased in an area of glass. You can create a bamboo forest and impress your guests with your ability to bring the outside in.
It also provides perfect growing conditions as it's warm and bright.You can consider having the top of the glass enclosure open so it can grow freely.
7. Wall Decor
If you have some ugly outside walls to cover up why not create some natural and colorful bamboo coverings. It's easy to make and is a nice weekend project.
Place bamboo poles on old towels or newspapers. Apply a thin layer of paint over the bamboo and allow it to dry overnight or a full day. Use tape to divide designs on each of the poles.
You can also use tape to make thicker or thinner stripes of preferred colors. Apply a bit more paint to the surface, once paint dries remove the tape and repeat until you have your preferred design.
If you don't want to use paint then you can purchase different colored bamboo to keep it natural. Once completed, fix the walls with a drill. Awesome!
8. Planters/Trellis
Why pay extortionate prices for planters when you can make your own using bamboos.Thankfully there are loads of youtube videos with tutorials on how to make anything and everything. It's fairly easy to create the perfect home for your favorite plants.
All you need is a drill, enough bamboo and a tutorial. What's stopping you?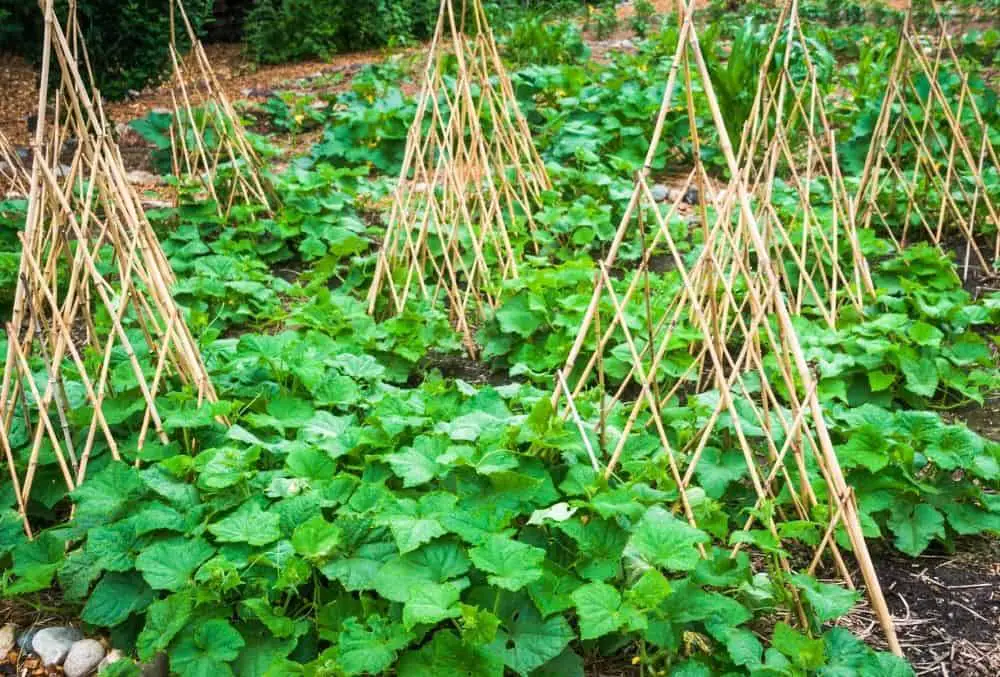 Trellis is a common use for bamboo. The natural look compliments growing plants and vegetables such as Jasmine, honeysuckle, peas, tomatoes or beans. All you need is to fix trellis to the wall and intertwine climbers in between poles.
9. Bar
Pretend you're in the tropics by creating a tipi bar. Many gorgeous homes are complete with a bar that acts as a focal point at parties and gatherings. A traditional theme, such as Tiki, can help to make a bar that is inviting and memorable. The Tiki bar would look perfect with a layer of bamboo to emphasize the island vibe.
Making your own tiki bar is a fun project and super easy. If you plan to build the bar from scratch, then you can choose the dimensions, size and materials you prefer to suit your specific needs.
Whether you're adding the bamboo on a new bar or a pre-existing one you want to improve , creating a bamboo finish is easy, only requiring a touch of screwing, gluing and nailing slatted bamboo to the existing surface.
If you prefer something even easier you can buy ready made bamboo panelling that comes complete with instructions.
If the tipi bar is to be outside and not in a summer house you should consider adding a roof either of spare bamboo or thatched. This will provide some protection from the weather.
10. Outdoor Shower
I bet this option surprised you? Bamboo is especially useful for providing an extra area to cool off and shower in private. How does it work?
You can renovate an existing outdoor shower and make it an attractive feature by building a bamboo enclosure. Bamboo that has been sealed is waterproof so makes the perfect option for an outdoor shower.
If you don't have an enclosure to add the bamboo to, it's easy to make one. All you need to do is set up poles vertically and then place two by four boards horizontally to form the framework. The framework can be circular or a rectangle, depending on your taste.
Then you just need to wrap the bamboo around the frame, leaving an opening for getting in and out. Job done!
Bamboo makes a great addition to any backyard. Happy gardening!